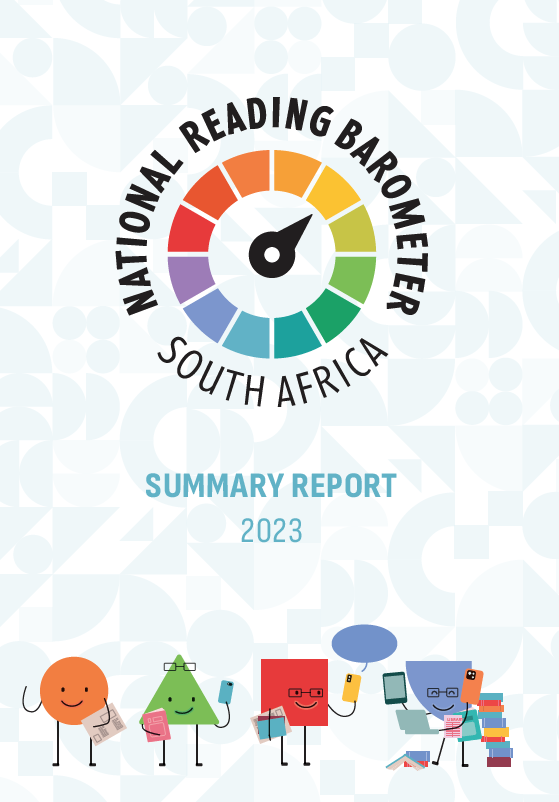 Reading
Ecosystem
The barometer assesses four dimensions of the reading ecosystem:
Reading Ability
Early literacy, primary school reading outcomes, youth literacy and adult literacy levels.
Reading Materials Access
Book ownership, materials access through libraries, the publishing industry, free reading materials distribution and digital access.
Institutional Framework
The policy environment, government and private sector investment in reading, and the education system's capacity to teach reading.
Reading Motivation and Practice
National Reading Survey findings on adults who self-identify as readers, regularly read for enjoyment and information, regularly read books and regularly read with children.
Each of the Barometer's 55 measures is assessed against a standard or target and coded as "enabling" (green), "emerging" (amber) or "constraining" (red). Ratings are based on existing sector targets; international comparison to other low- or middle-income countries; equity considerations; and consultation with data owners. Where data is missing, out of date or not yet available, measures are captured as grey. This results in an aggregated assessment for each dimension and for the South African reading ecosystem as a whole.
2023 National
Results
Considering all 55 measures of the National Reading Barometer, the South African reading ecosystem is predominantly "emerging" (46% of measures) and "constraining" (29% of measures), although 16% of measures are "enabling."
Key
Recommendations
Targets
As a literacy sector, set clearer targets for desirable reading outcomes (beyond Foundation Phase reading benchmarks) and clarify collective pathways to achieving those targets.
Data
Consolidate existing data in the publishing and libraries sectors so that budgets, service levels, and spatial and language distribution of materials can be seen and tracked more accurately.
Policies
Re-prioritise and unblock stalled policy processes, including Norms and Standards for Libraries and the Public Library and Information Services Bill; and complete and fund the National Reading Plan currently under development.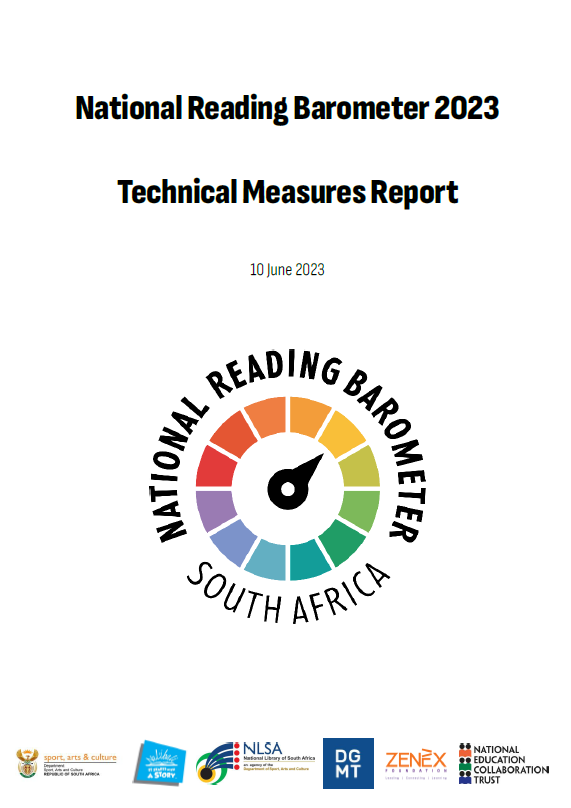 Barometer
Technical
Report
For full details on data sources and how each indicator was assessed, download the Barometer technical report.
Download Report